Child Support Attorney in Austin
Legal Solutions for Your Unique Situation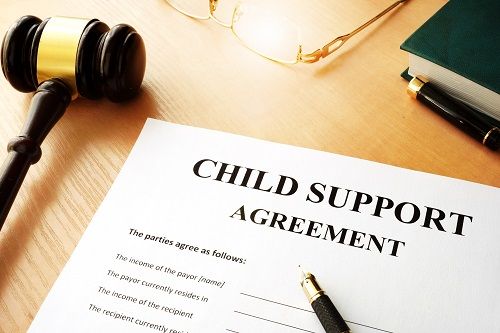 Like many states, Texas has specific laws and guidelines governing child support awards. Led by an accomplished child support attorney, our firm understands that these laws can be confusing and that every situation is unique. We work closely with clients to secure child support awards that are fair and that meet the needs of the child.
Are you involved in a child support dispute? Call (512) 379-6274 for quality legal support from The Law Firm of T. Wade Jefferies.
How Does Texas Determine Child Support?
When calculating child support payments, Texas considers all income from:
Employment
Severance pay
Unemployment benefits
Retirement
Social security
Workers' compensation awards
The court may also assign income value to assets or impute income to a parent who is purposely unemployed or underemployed to determine the amount of the child support award. Support paid for other children, taxes, and the cost of covering the child's health insurance are then deducted to determine the parent's net income. Child support awards are a percentage of the net income, based on the number of children.
Can I Challenge Child Support Guidelines?
The child support guidelines in Texas are based on average family situations. However, the amount set by the guidelines is not appropriate in every situation. There are a variety of circumstances that may require requesting the court to either increase or decrease a child support award. At the Law Firm of T. Wade Jefferies, our child support lawyers in Austin can help you request this type of modification.
When adjusting support payments, the court may consider:
The child's age and needs
Each parent's ability to support the child
Time spent with each parent
Child care expenses
Alimony payments
Cash flow from assets, property, or other financial resources
Extraordinary expenses for medical care or education
Post-secondary education expenses
If one parent thinks the amount of child support awarded should be increased or decreased, he or she may ask the court for an adjustment. The court will review the case and consider all relevant factors. We can help you gather the information needed to bolster your case and show why the change is needed.
Please call (512) 379-6274 or complete this online contact form to schedule a consultation with an Austin child support lawyer today.