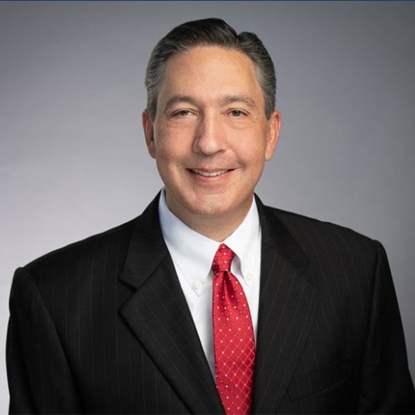 T. Wade Jefferies Litigation Attorney
Bio
After working over 21 years and becoming a partner at a highly respected Austin boutique litigation firm, I founded my own private practice, The Law Firm of T. Wade Jefferies, to help individuals and businesses throughout Texas efficiently resolve commercial, civil, divorce, and family law disputes.
I am an accomplished and seasoned litigator who focuses on commercial litigation, civil litigation and family law throughout Texas. I have represented numerous individuals in multi-million dollar disputes including representing a real estate company against John Wooley, Schlotzsky's CEO at the time; representing a well known Austin architect and builder in settling a Judgment obtained by Sandra Bullock; representing a competitor of Waste Management Services in a lawsuit against Waste Management Services; representing a partner in an Austin-based consulting firm to life insurance companies in a lawsuit against his partner; and representing a multi-national health supplement provider in a dispute against his partner. I was also an integral part of a team of lawyers who obtained a $180 million judgment against Health Net, Inc, a large California based health care provider.
I have also represented several businesses as their "outside" in-house counsel.
In addition, I have successfully handled numerous family law matters. I have represented numerous high-wealth individuals going through a divorce. In one case, after trial, the Court granted my client over 60% of the community estate plus close to $100,000.00 in attorney's fees. In numerous high-asset divorce cases, I have represented the wives with husbands who own successful businesses. The husbands generally claim that the businesses have no real value. With my accounting background and commercial litigation experience, I was able to determine the actual value of the business and reach a settlement favorable to my clients. Going through a divorce several years ago, I was exactly where my family law clients are and, because of that, I can offer empathy and help in a way that is unique and solution-oriented.
My accounting background coupled with the breadth and depth of legal experience provides me with the ability to efficiently and effectively represent my commercial, civil and family law clients. I am peer rated AV Preeminent by my peers defined as "the highest peer rating standard. This rating signifies that a large number of the lawyer's peers rank him or her at the highest level of professional excellence for their legal knowledge, communication skills, and ethical standards." I am also a Fellow of the Litigation Counsel of America. The Litigation Counsel of America is an invitation-only trial lawyer honorary society established to reflect the new face of the American bar. Membership is limited to 3,500 Fellows, representing less than one-half of one percent of American lawyers.
I look forward to protecting your interests.
- Wade
Education
University of Texas at Dallas – Accounting, Magna Cum Laude 1991
University of Texas at Austin – J.D., 1994
Professional Memberships
Travis County Bar Association
American Bar Association
Fellow, Litigation Counsel of America
The American Association for Justice (American Trial Lawyers Association) Why Hire The Law Firm of T. Wade Jefferies?
Empathetic Approach

We have been exactly where you are and because of that, I can offer empathy and help in a way that is unique and solution-oriented.

Accounting Background

When it comes to high stakes litigation, having counsel with an accounting background, skilled and experienced in litigation, and who understands how businesses operate and should be valued, is a significant asset.

Personalized Representation

We value treating every client like family. Personal trust and relatability are the hallmarks of any good attorney-client relationship.